About Erin Keane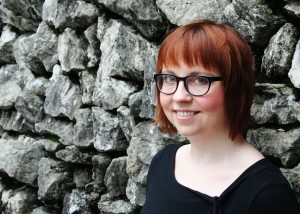 Erin Keane was born in New Jersey and raised in Kentucky and feels both states are misunderstood.
She is the author of three collections of poetry: Demolition of the Promised Land (Typecast Publishing, 2014), Death-Defying Acts (WordFarm, 2010), and The Gravity Soundtrack, (WordFarm, 2007).
Her articles, poems, plays, essays, and reviews have appeared in journals, magazines, newspapers and anthologies, including Salon, All Things Considered, Here & Now, The Guardian, Barrelhouse, The Collagist, Redivider, PANK, The Lumberyard, Poems & Plays, and The Louisville Review.
Keane earned her MFA in creative writing at Spalding University, and she's a proud graduate of the Kentucky Governor's School for the Arts. She's a recipient of the Al Smith Individual Artist Fellowship from the Kentucky Arts Council and fellowships from the National Critics Institute at the Eugene O'Neill Theatre Center and the Kimmel Harding Nelson Center for the Arts. A former newspaper and public radio arts journalist, now she's a staff writer for Salon, focusing on entertainment and culture.
Erin lives under the flight path and near a secret cemetery with her husband Drew, their cats Harold Bloom and Rex, and one small Boston terrier named Nora Charles.