Readings and Appearances
STOP IN AND SAY HELLO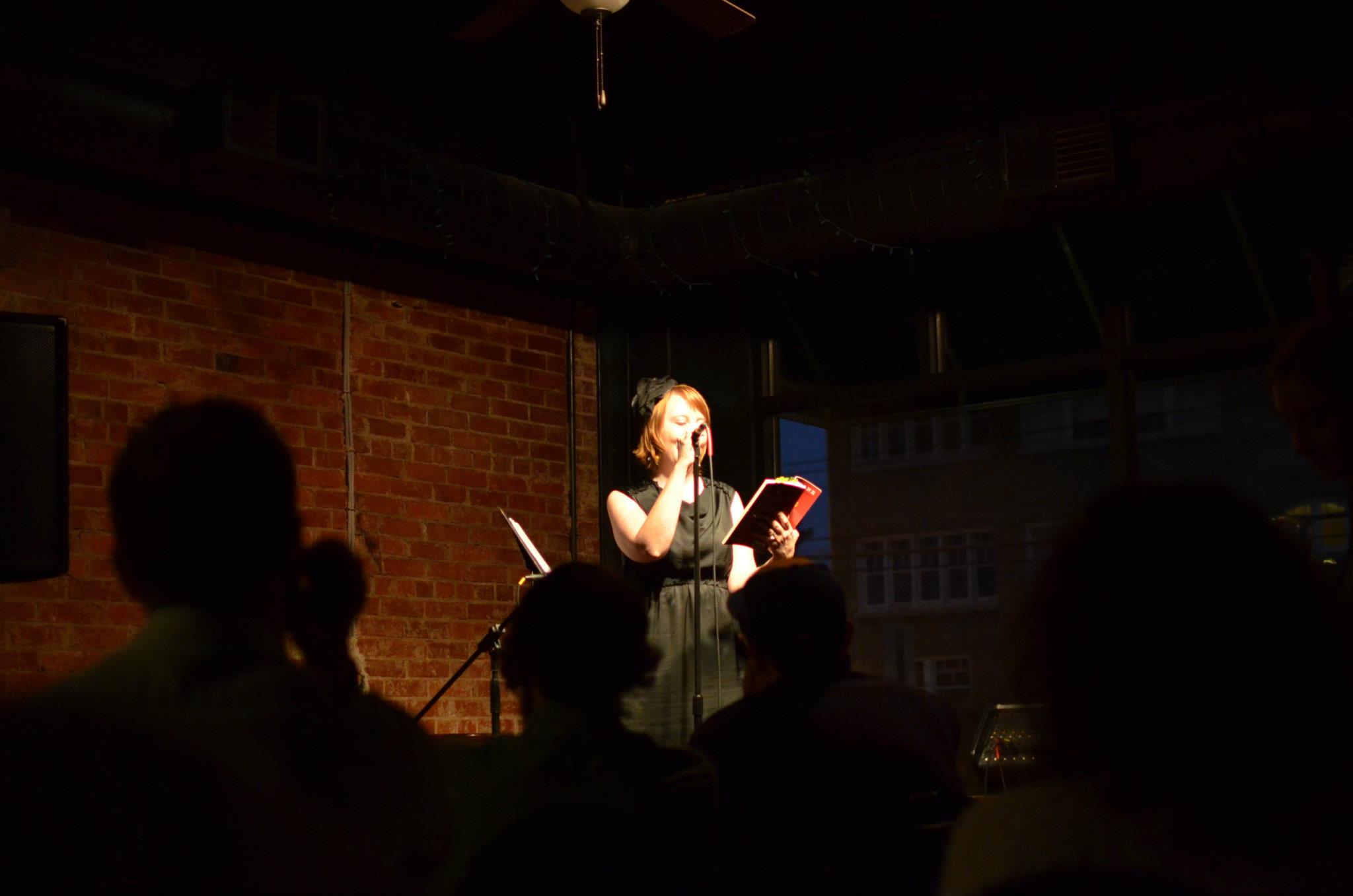 Friday, March 20, 2015
"Held from Beneath: An Exploration of Cultural Sustainability"
An evening of poetry and music from this collaborative, interdisciplinary exhibit
Carnegie Center for Art and History
201 E. Spring Street
New Albany, Indiana
7 p.m.
Friday, April 10, 2015
AWP Conference
One Poet, One Poem reading with WordFarm authors and more
Fallout Urban Art Center
2609 Stevens Avenue South
Minneapolis, Minnesota
7 p.m.
Saturday, April 11, 2015
AWP Conference
"So What Are You Going to Do With That?: Writers Side-stepping the Adjunct Trap"
With Leah Falk, Dan Bernitt, Daniel Bowman, Jr., and Stacy Barton
Minneapolis Convention Center & Hilton Minneapolis Hotel
Minneapolis, Minnesota
3 p.m.
Tuesday, April 14, 2015
Kentucky Great Writers Series
Carnegie Center for Literacy and Learning
251 W. Second Street
Lexington, Kentucky
7 p.m.
I am available for readings, writing workshops, classroom visits, and panel discussions. Let's talk — erin e keane @ gmail.
THE MOTH STORYSLAM
I co-host the Moth StorySLAM at Headliner's Music Hall in Louisville. Learn more about this live, competitive storytelling event. The Moth's Louisville residency is live at Headliner's on the last Tuesday of every month. I trade off hosting duties with Gabe Bullard and Ashlee Clark Thompson, so every other month, you'll see me guiding the evening along, telling little stories and showing my appreciation for Louisville's amazing and talented community of storytellers and story lovers.